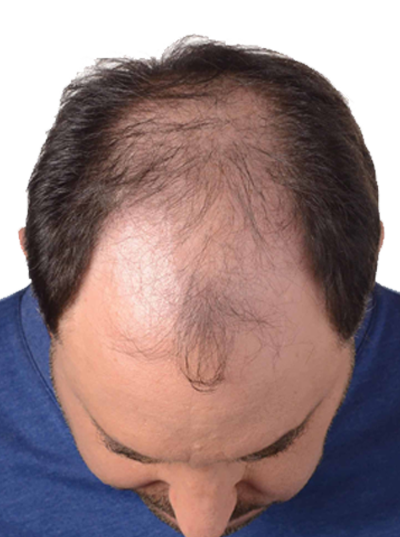 Hair Transplant in Mumbai
Different people have different expectations of a hair loss treatment. Many people think that Hair Transplant means undergoing medical treatment & yet others think that it is the same as putting on a wig. As a Hair Restoration physician, we must guide you about the complete range of treatments for hair loss:

Firstly, it should be understood that hair transplantation is an out-patient, surgical procedure performed by licensed surgeons and an experienced team that moves individual hair follicles from a part of your body, known as the 'donor site', and implants it on a balding part of your body, which is the 'recipient site'. We usually take hair follicles from the back of the head, also known as "Occipital region" and transfer it to the top of your head (Bald area). This procedure is performed under local anaesthesia and is minimally invasive. The duration of surgery may vary from 4-8 hours depending on the number of grafts to be transplanted. The hair grows in a group of one to four hairs, known as a follicular unit.


In hair restoration surgery like hair transplant, we transplant these follicular units by using either FUE or FUT methods. These state-of-the-art hair transplantation techniques achieve a natural appearance, one that looks identical to how your hair used to look. This is what we're known for around the world and why our hair loss treatment in Agra for men and women is considered by many experts to be the best around.
Hairloss Types & Treatments
102 A Wing, The Central,
Shell Colony Road, Chembur East
Mumbai – 400071
Alfran Plaza, 2nd Floor Off, No.S-37/38, Opp. Don Bosco School Main Gate, MR Road, Panaji, Goa
Feya General Hospital Shashamanne, Asier Shopping Center, Megnania Bole, Addis Ababa Ethiopia