BEARD AND MOUSTACHE IMPLANT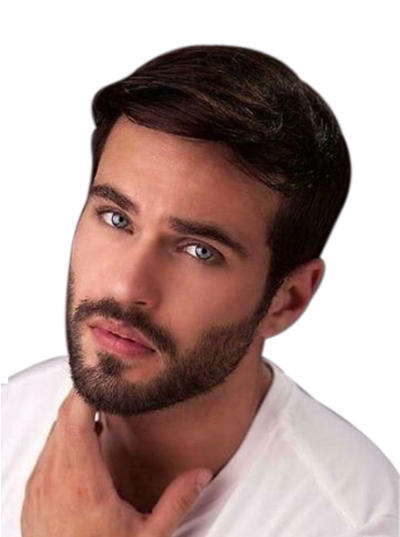 Beard Transplant in Mumbai
Facial Hair transplant which includes Beard and Moustache Transplant is the second most frequent site for hair transplant, next to the scalp. Beard and moustacheis considered a sign of masculinity, and present fashion trends also emphasize styling of beards. Hence men with deficient beards can often feel deprived and ask for beard transplant.
Beards and moustache start developing at puberty, and by 20 years of age most boys will have a full adult beard and moustache. However this can be variable and many young men will continue developing their beard and moustache for another 2 or 3 years. Hence it is advisable to wait till the age of 23 before considering beard and moustache transplant.
Beard transplant is a very safe and successful procedure. The basics of the procedure are same. Hair is taken from the person's safe zone at the back of the head, and then transplanted to the beard and moustache area just as in a normal scalp transplant. Success rate in the face is very high because of the rich blood supply of the face.
Frequently Asking Questions
102 A Wing, The Central,
Shell Colony Road, Chembur East
Mumbai – 400071
Alfran Plaza, 2nd Floor Off, No.S-37/38, Opp. Don Bosco School Main Gate, MR Road, Panaji, Goa
Feya General Hospital Shashamanne, Asier Shopping Center, Megnania Bole, Addis Ababa Ethiopia