Hair Transplant (MicroFUE)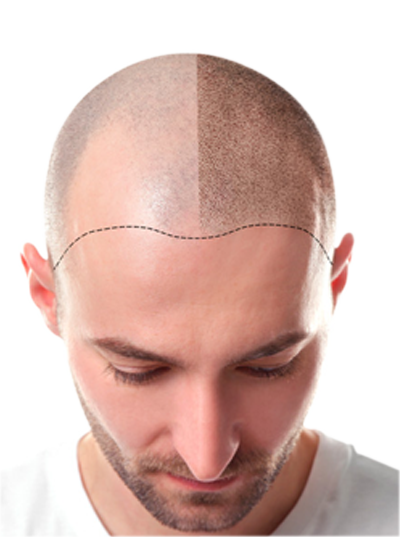 Hair Transplant in Mumbai
Hair transplantation is a surgical technique that removes hair follicles from one part of the body, called the 'donor site', to a bald or balding part of the body known as the 'recipient site'.
The technique is primarily used to treat male pattern baldness. In this minimally invasive procedure, grafts containing hair follicles that are genetically resistant to balding (like the back of the head) are transplanted to the bald scalp.
Hair transplantation can also be used to restore eyelashes, eyebrows, beard hair, chest hair, pubic hair and to fill in scars caused by accidents or surgery such as face-lifts and previous hair transplants.
Since hair naturally grows in groupings of 1 to 4 hairs, current techniques harvest and transplant hair "follicular units" in their natural groupings. Thus modern hair transplantation can achieve a natural appearance by mimicking original hair orientation. This hair transplant procedure is called follicular unit transplantation (FUT).
What are the different Techniques of hair transplant?
There are different techniques like:
– Follicular Hair Transplant
– Follicular Unit Extraction
– Robotic Hair Transplant<
The best option for you will depend on your individual needs and the recommendations of our Plastic surgeon.
A. Follicular Hair Transplantation
The FUT method of hair transplantation involves taking a strip of skin with hair follicles from the donor site, typically the back of your head where hair is naturally fuller and less prone to balding. From this skin, small groups of tissue containing hair follicles are separated and prepared for transplantation. While this is happening, tiny,
individual holes are made in the recipient site where you are experiencing thinning or balding. The prepared grafts are then individually placed into the recipient site.
This method has been around for over two decades and was a revolutionary technique for restoring a natural looking hairline when it was first developed and for many years after. But while it provided previously unachievable results, Dr. Samir explains that this technique is not without its downsides. This type of surgery can take many hours, depending on the number of grafts placed, and there is no way to avoid the resulting horizontal scar across the back of the head. While healing, this incision will be prominent, and patients will need to take care of both the linear incision on the back of the head and the recipient sites during recovery.
B. Follicular Unit Extraction
FUE can give very natural results. The advantage over strip harvesting is that FUE harvesting negates the need for large areas of scalp tissue to be harvested, so there is no linear incision on the back of the head and it doesn't leave a linear scar. Because individual follicles are removed, only small, punctate scars remain which are virtually not visible and any post-surgical pain and discomfort is minimized. As no suture removal is required, recovery from Micro Grafting FUE is less than 7 days.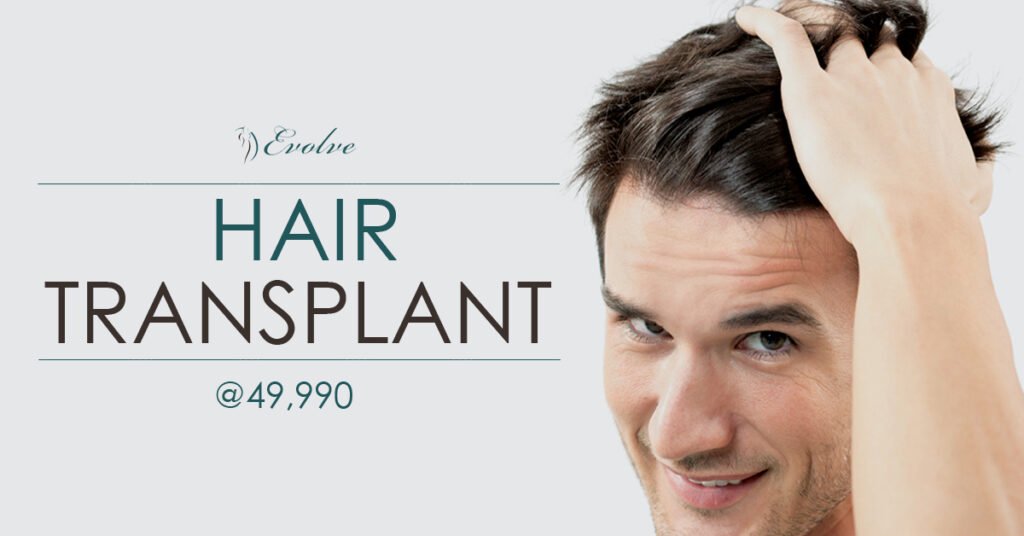 Frequently Asking Questions
102 A Wing, The Central,
Shell Colony Road, Chembur East
Mumbai – 400071
Alfran Plaza, 2nd Floor Off, No.S-37/38, Opp. Don Bosco School Main Gate, MR Road, Panaji, Goa
Feya General Hospital Shashamanne, Asier Shopping Center, Megnania Bole, Addis Ababa Ethiopia